From outer space to your wrist, Mars is at last within arm's reach, thanks to a new watch. 
The NASA X Interstellar RED3.721 pays homage to our neighboring planet and our ongoing exploration efforts. Its design centers around the Red Planet with a detailed render of Mars as the face of the timepiece and coordinates of where NASA's "Perseverance" rover landed in the 28-mile-wide Jezero crater are etched onto the side of the frame.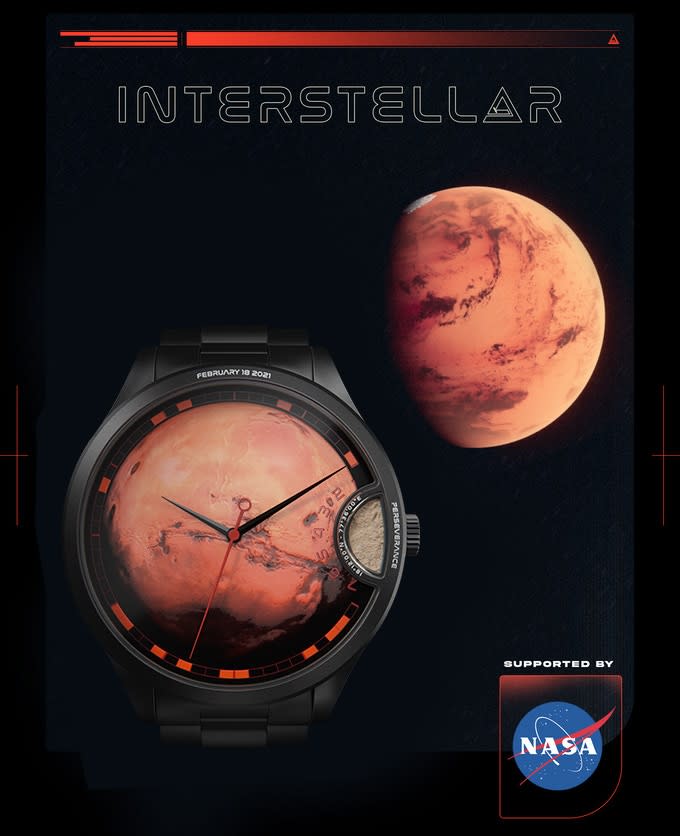 However, perhaps its most otherworldly feature is a window by the dial containing dust collected from a meteor that crashed on Earth, giving wearers a hint of Martian terrain. 
The comet was first discovered in Western Africa in 2021 and was supplied by the MSG meteorite company. Each timepiece also comes with a certificate of authenticity for the dust. 
On the back of the Red3.721 is an engraved image of Perseverance's parachute and an inspirational quote to motivate its wearer, which says, "Dare Mighty Things."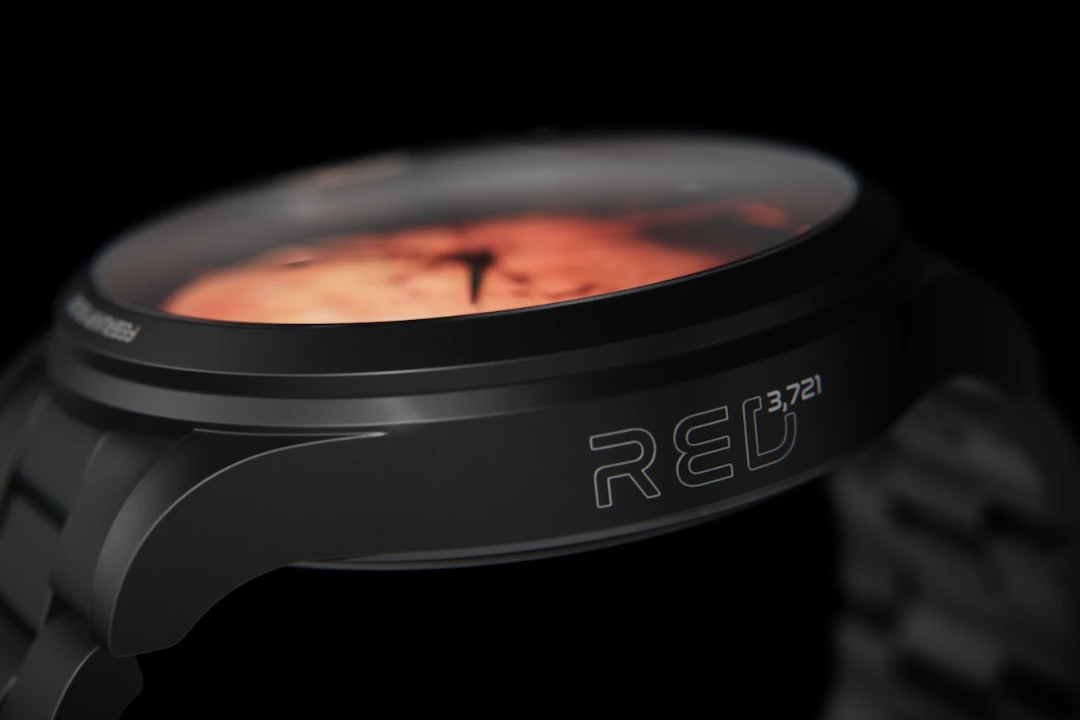 The name is also in respect to Mars, as "Red" refers to the nickname scientists have bestowed upon it, and 3,721 is the planet's gravity. 
 
RED3.721 is made of stainless steel and titanium and has a sapphire crystal top to protect it from scratches. There are four variations of the timepiece, black, silver, gold, and copper. The celestial watch was designed by Interstellar and given the all-clear by NASA. 
 
The project is currently accepting pre-orders on Kickstarter. A version without the meteoric dust is also available as a more affordable option. Prices start €369, and around €369,766 have already been pledged at time of writing.
 
 
 
[via Yanko Design and The Coolector, images via Interstellar]