Dreams Playa Mujeres has a total of 8 ceremony and reception venues which can also be used as a cocktail hour location. 
1. Beach Gazebo Venue
This beach wedding gazebo has a lot to offer!
It can host 150 of your preferred guests along with chairs that you can choose to compliment your theme. 😍
There is also a wooden platform leading to the gazebo, which can also be designed to your liking!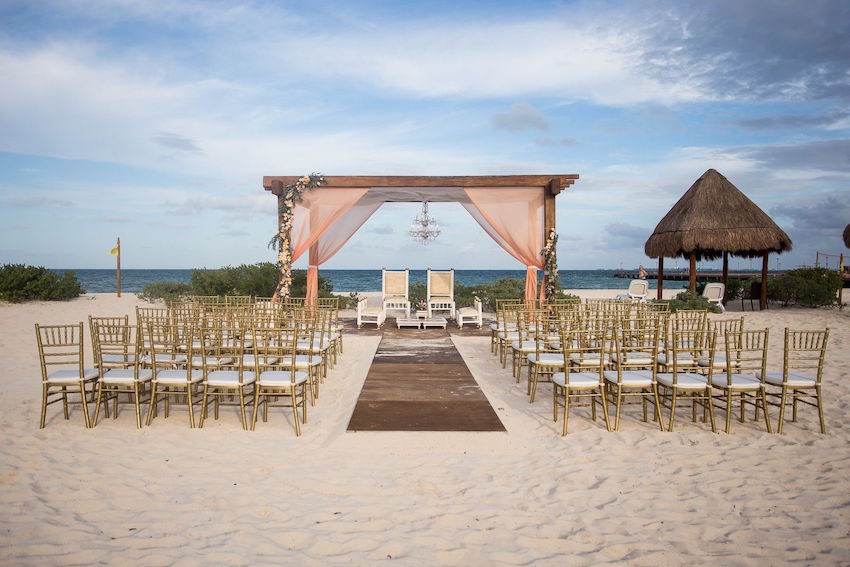 2. Oceanview Rooftop Venue
This rooftop is part of the Presidential Suite, which has the perfect view of the ocean. 
It can hold up to 80 guests and has an acrylic see-through floor that will add the coolest touch to your wedding!
The floor and archway are not included in the package price.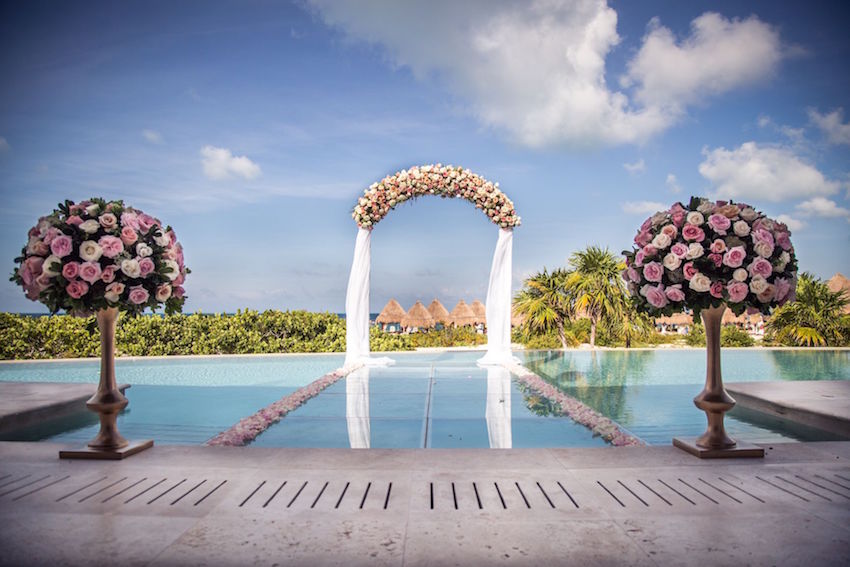 3. Beach Venue
The beach location is available for the ceremony and reception and can hold up to 300 guests. 
Make it your own by adding flowers, decor, custom chairs, and more!
The venue is stunning at all times of the day. 😍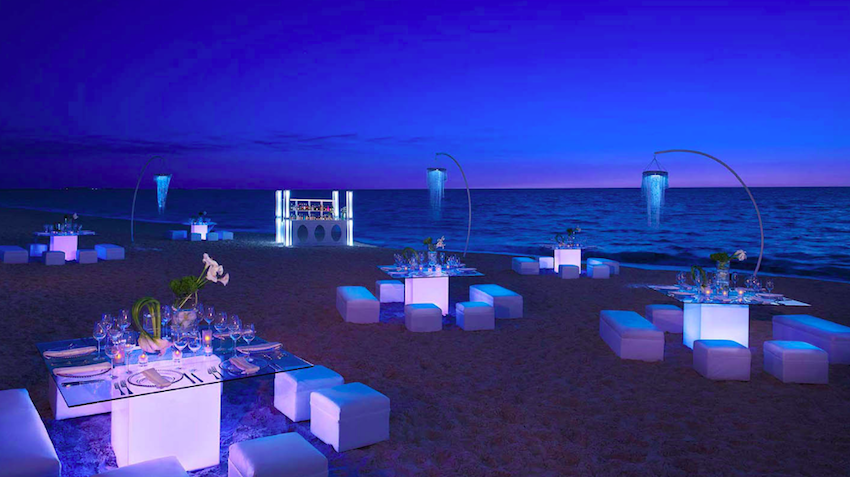 4. Paramount Suite Venue
The Paramount Suite is a great location for your ceremony or reception. 
It has gorgeous views of the ocean and can hold up to 60 guests. 
It is also perfect for a more intimate gathering. 😀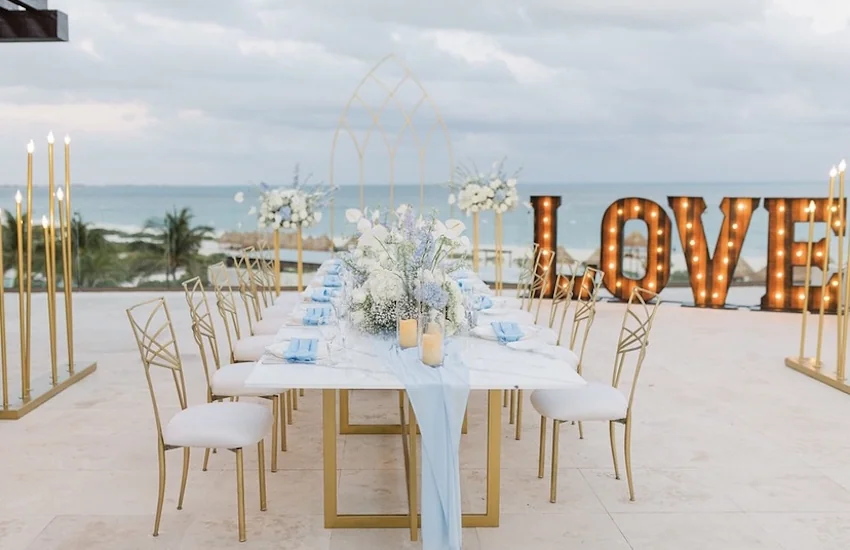 5. Central Garden Venue
The Central Garden venue is an option for those who want their wedding outside but not in the sand. 
It can hold up to 350 guests and can be used for the reception or ceremony. 
You can use this venue until midnight, so get ready for a great wedding night!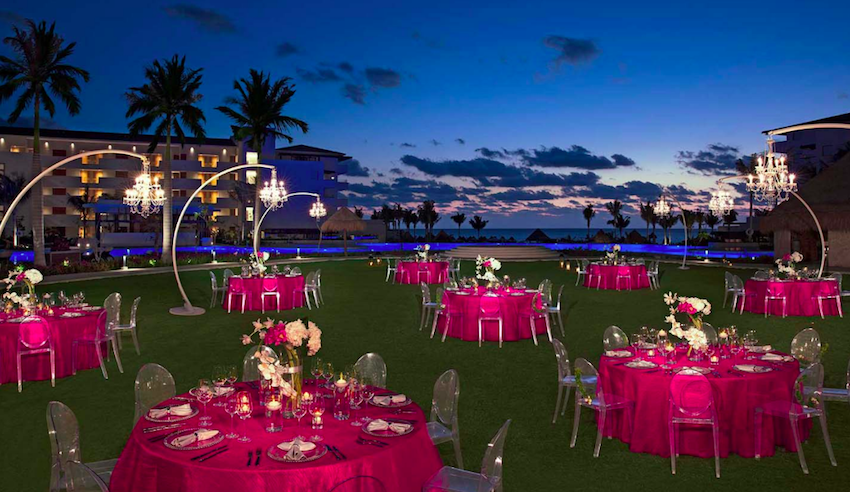 6. Platform in Central Garden Venue
This platform, located in the central garden area, is just another way of staging your wedding here! 😍
Host 150 of your guests here and decorate the space with chairs, flowers, and even an archway.
This location is only available at 5 pm or 6 pm.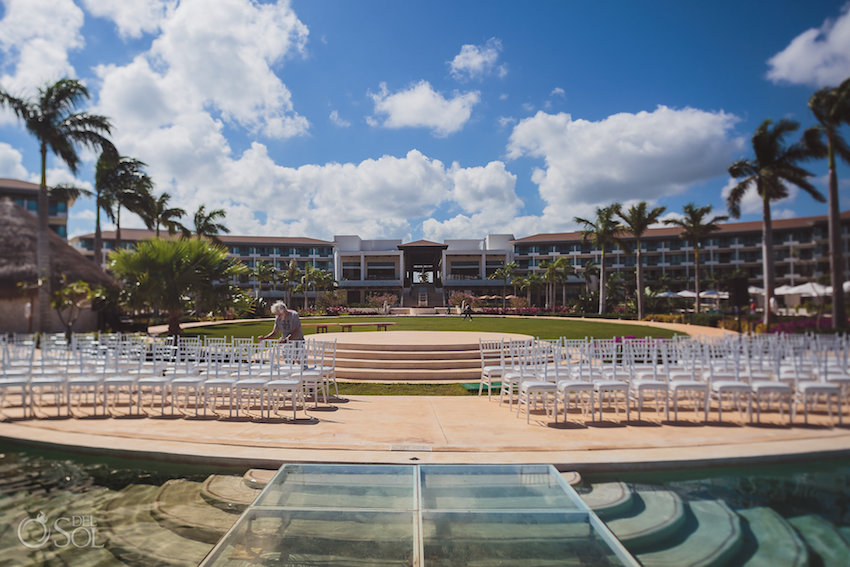 7. Ballroom Venue
If you're looking for a more classic wedding look, then the ballroom is an option you may like. 
250 guests fit into this venue and it can be completely customized to your liking. 
This is also the backup location for those unfortunate rainy wedding days.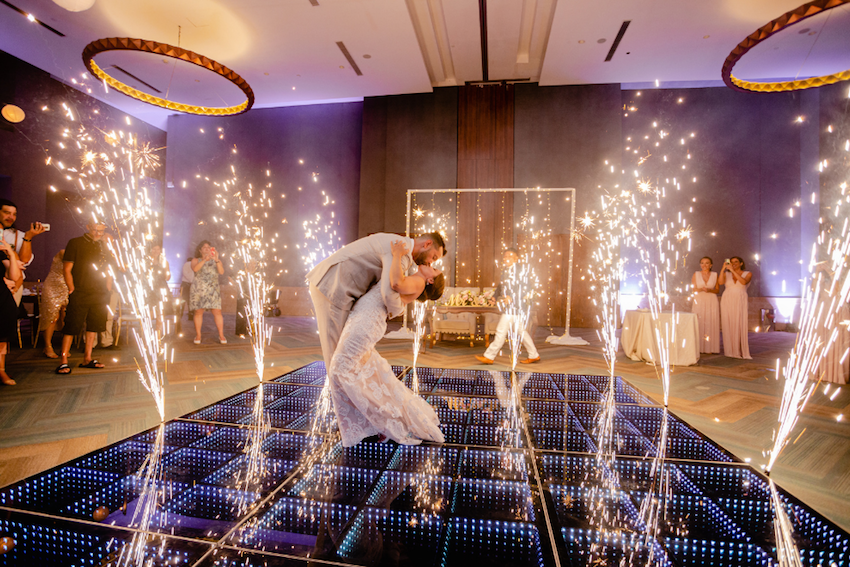 8. Azure Veranda Venue
Azure Veranda is an indoor and outdoor location that can also be used for inclement weather. 
On the inside, it's a typical ballroom that can host 100 guests. But on the outside, it's a beautiful terrace that has a great view. 
You can also customize this venue to your liking! 😍