Planning for your destination wedding and want to make sure you aren't forgetting anything? We're going to go over all those important must haves you'll want to make sure you have as your big day approaches. First, we'll go over the material items that just make travel and your stay easier. Next, we'll go over those important must haves that will make your planning and wedding experience top notch. 
Travel and Resort Stay Must Haves
1. Packing Cubes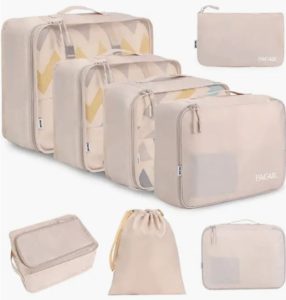 Keep things organized and fit more in your carry on and checked bags with these packing cubes. Packing ahead of time with these also gives you a great idea on how much extra space you have or if you need to cut anything out that won't fit. Keep clothes clean by putting toiletries and shoes in separate bags, keep items with zippers or delicate fabric away from each other, and so much more. 
2. Luggage Strap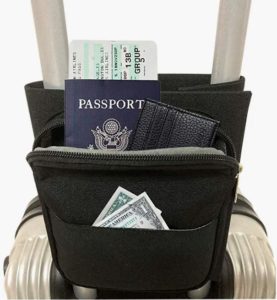 These make going through security a breeze. Strap it onto your carry on and throw all your essential documents in it. Once on the plane you can then put all those documents back in your purse or wallet, but this gets you through security without fumbling through pockets and trying to put them back while others are waiting for you. 
3. Waterproof Phone Case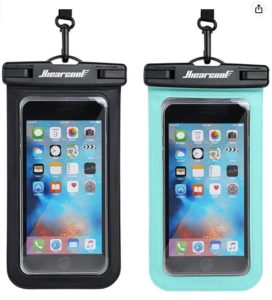 Taking pictures throughout your trip will be important, and most of the time you'll be surrounded by water during them. An important item to have to keep your phone safe and make sure you don't lose any precious memories. To be honest, one of the biggest regrets I had was the lack of pictures I took by the pool with our friends and family surrounding us, and it was because I was worried about getting my phone wet!
4. GoPro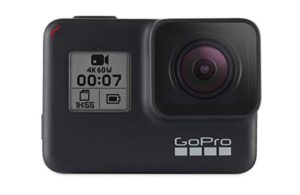 One of the things we wish we would have had more of from our wedding trip was photos and videos. The GoPro can take both, and has a waterproof case. Definitely something you'll be able to cherish forever. You can also assign somebody in your party to be responsible for taking fun videos and photos of your group throughout the trip.
5. Drink Mugs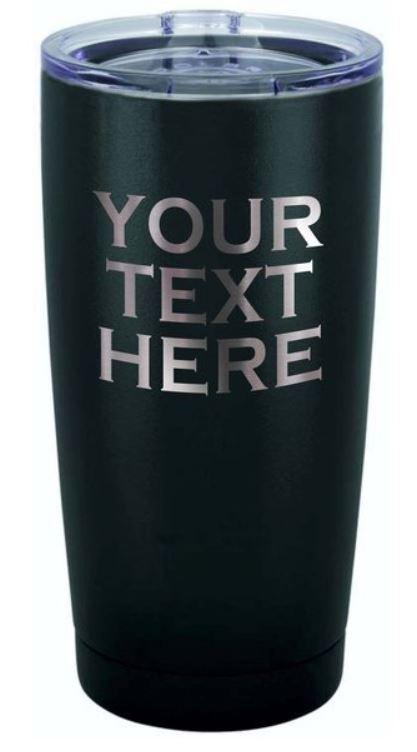 Getting a drink cup or mug that holds up to 24 or 32 ounces of liquid is important. Most drinks made for you are about 16 ounces, and with these mugs you don't have to refill as often. We bought everyone in our wedding party one, and there were a few who forgot to bring them who ended up paying way too much for one at the gift shop.
There are also some resorts who are doing away with plastic straws. I don't know about you, but I prefer drinking my ice cold drinks through a straw, so consider this one of your destination wedding must haves if you're in the same boat.
5. TSA Approved Bottles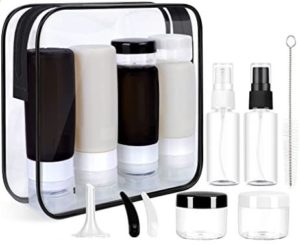 There's a lot of liquids you'll be bringing. Skincare, makeup, toiletries, etc. Even if you bring a checked bag where larger liquids are allowed, you'll still want a lot of these items in your carry on. Make sure you have plenty of TSA approved bottles to put them in so you aren't worried about needing something in your checked bag or not making it through security. 
6. Sunglasses Holder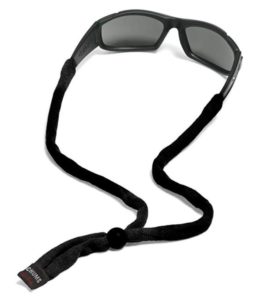 Most people will want to wear sunglasses almost all day, but I've noticed that people get concerned about big suntan lines on the foreheads from them. These holders allow you to take them off and wear them around your neck for a while to prevent that. They also make it much harder to lose them when they're attached to you all day! Trust me, I lost count of how many people lost their sunglasses during our destination wedding. One of the lesser known must haves for your destination wedding.
7. Portable charger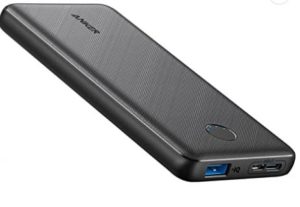 Your airport may not have available charging stations. Your airline might not have working charging ports. The last thing you want is for your phone to die during travel, especially if anything gets delayed or you encounter any issues. 
8. Electrolyte packets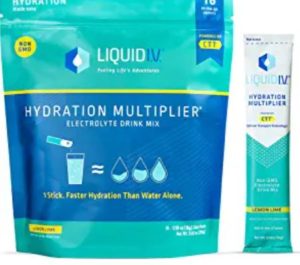 You're about to have the time of your life! Which usually means you'll be having a great time drinking as well. Being dehydrated during your wedding trip is not worth the repercussions. Make sure you're drinking plenty of water and electrolytes to keep you feeling good and keep the bloating at bay. 
Wedding and Experience Must Haves
1. Planner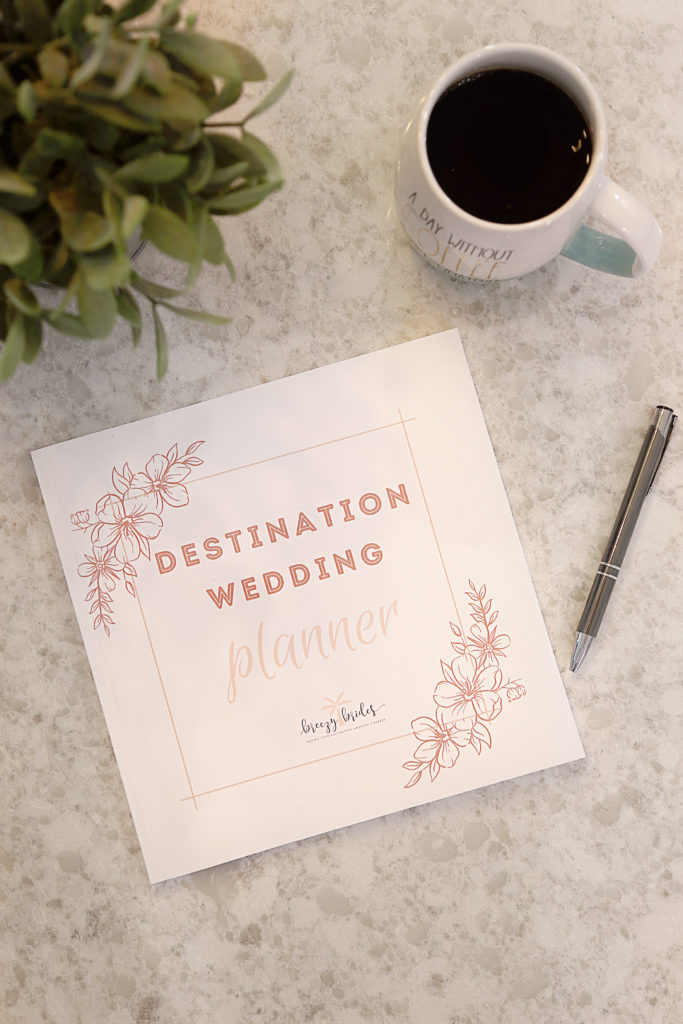 If you didn't already know, we have a planner specifically designed for destination weddings! It's filled with absolutely everything you need to plan your wedding. Available on both Amazon and Etsy, it includes a 12 month checklist, direction on how to plan your wedding, tips on choosing the right resort for you, and so much more!
2. Travel agent
Your travel agent will take away the burden of booking your trip, as well as handling all your guests accommodations through the resort. Not only that, but they have a ton of experience and expertise on which resort would be the best fit for you, has the best service and wedding standards, and guides you through the entire wedding process along the way. 
If you don't have a travel agent for your destination wedding I'd love to help you! Just head to my Let's Start Planning page to book a consultation with me to get started. 
3. Photographer

The resort usually includes a photographer with their wedding package, which I think is the bare minimum you should use. Personally, I think it's worth the money to actually pay for an outside photographer to come and shoot your wedding. I talk a lot about that in my post, "Should You Use the Resort's Photographer or Hire an Outside Vendor?" if you want to know more, but it's usually a must have for couples that they're so glad they followed through with.
4. Itinerary for your guests
Not only are your guests at your wedding to celebrate, but they're also there for their own vacation. There are a lot of important dates and times involved in your wedding trip that affect a lot of guests. Besides your wedding day activities, you may also have a welcome cocktail hour, catamaran trip, or welcome dinner planned as well. Creating a simple itinerary for all of your guests will make things easy for you and your fiance in the long run. If you want to know more just head to "Why an Itinerary for Your Destination Wedding Guests is Important" for more tips and advice.
Am I missing anything you would consider to be a must have for your destination wedding? Comment below or contact me here! I'd love to hear more and add to the list.