In the digital cover story for V Magazine, pop star Lady Gaga offers an intimate look at The Chromatica Ball tour. Celine artistic director Hedi Slimane is the photographer behind these black and white images. The creative also took the artwork for Gaga's iconic The Fame Monster album. 
Digital Cover Shoot: Lady Gaga for V Magazine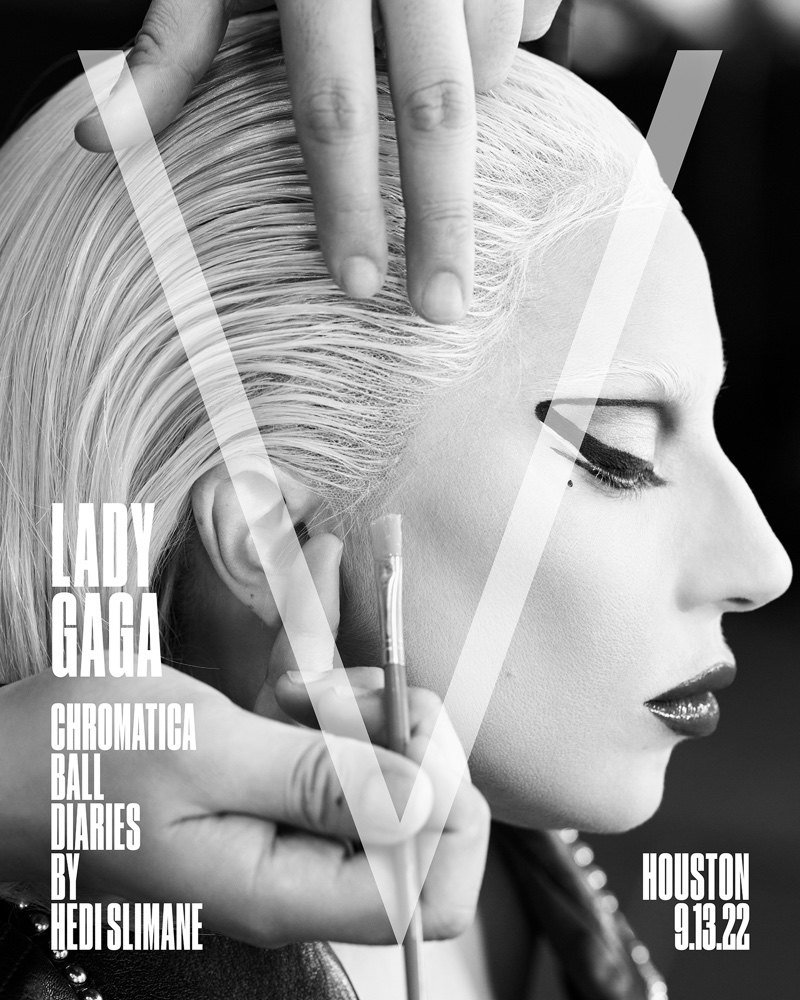 The Chromatica Ball Diaries capture backstage images as well as onstage moments. Nicola Formichetti and Hunter Clem are responsible for styling Lady Gaga's tour costumes. Makeup artist Sarah Tanno uses Haus Labs products to create a dramatic look for her face, and hairstylist Frederic Aspiras is responsible for styling her wig. You can also see Lady Gaga's glamorous style in House of Gucci.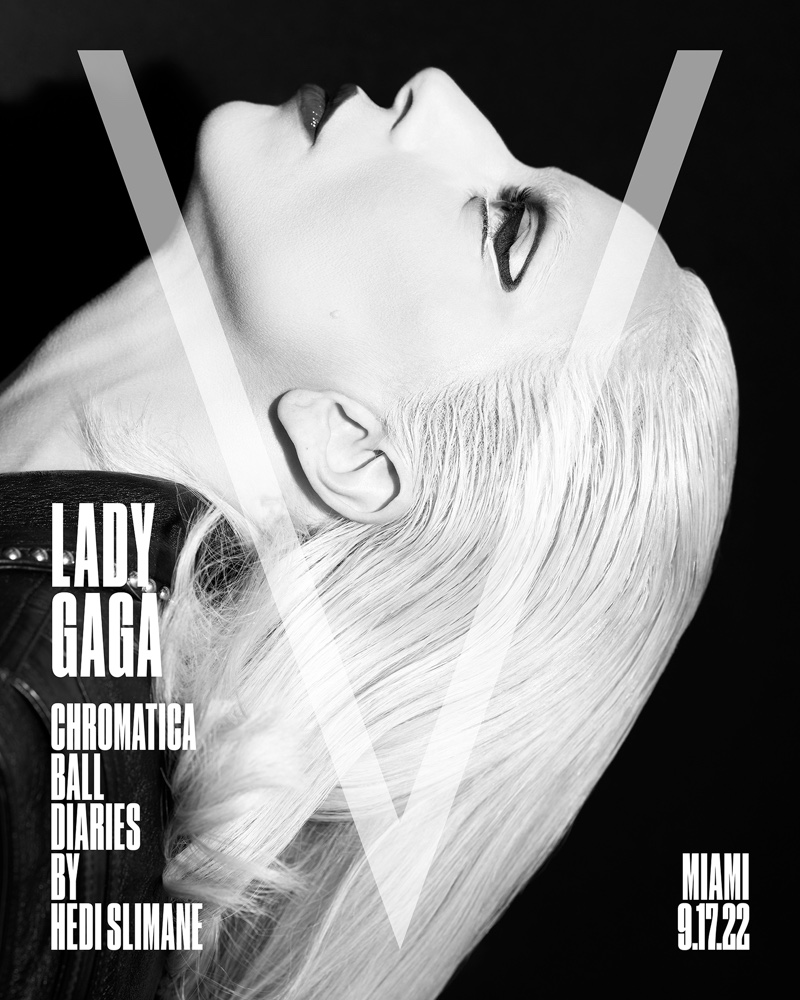 Lady Gaga on Self-Reflection:
"[One night] I said on stage, 'I used to dream only of darkness, and now I dream of life.' And I think there's a real place for that. For myself, there's a real animal in me. There's a real hurt and anger that I've carried with me as a woman since I was really young. And I'm actually learning now that I want to be in control of that animal and not let that animal control me."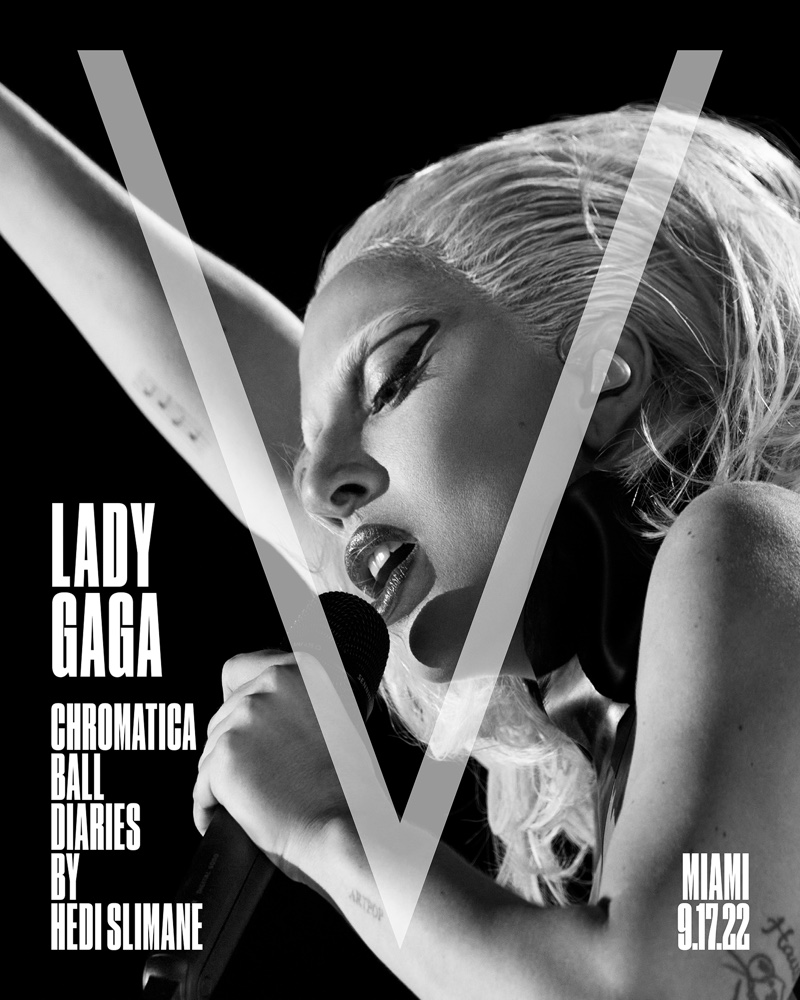 Lady Gaga on Haus of Gaga:
"If anything, we've solidified our family, you know? This idea of Haus of Gaga, of an artistic collective, I don't own it. It's ours…I almost wish to remove Haus of Gaga and just call it 'Haus' because it's all of us. Collaborating again in this way—this is what the history books for art and fashion are about. People will look back and read this article decades from now and say, 'this group of people worked together for decades, and this is what they made.'"