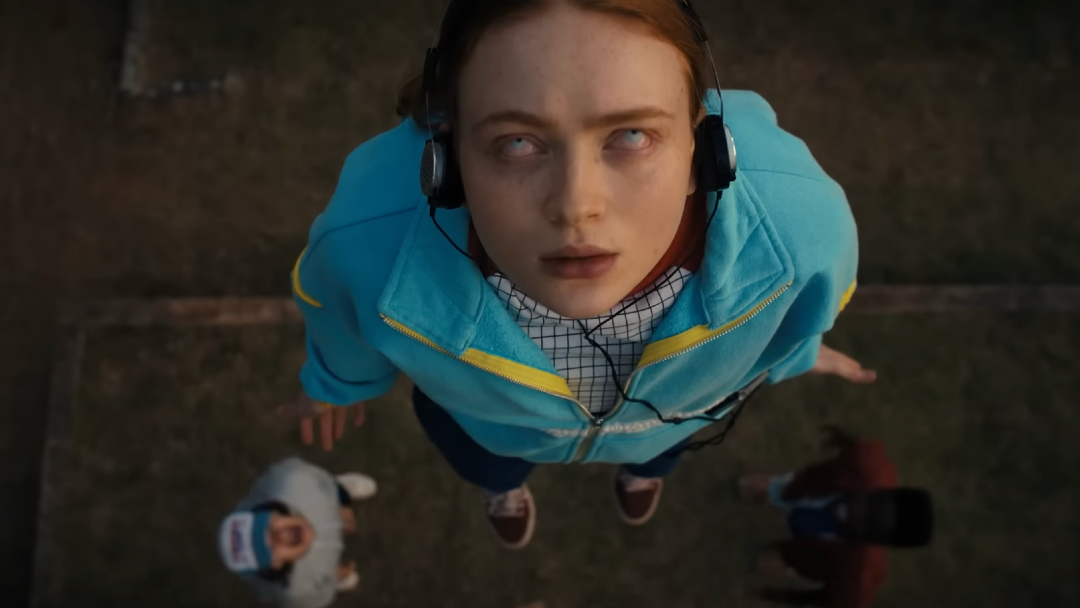 It seems not even post-pandemic 2022 can escape the slimy grip of Vecna. This Halloween, one pop culture-loving couple is bringing the world of Stranger Things to real life, and the effects are so believable you'd think this were the Upside Down.
The setup-gone-viral depicts Max Mayfield floating up in the air, fully under control by Stranger Things 4's Big Bad. The prop has no visible wires, nor is it near a structure that could have served as support.
The creators, Dave and Aubrey of @horrorprops on TikTok, detail that their neighbors have been looking out every day to find comfort that 'Max' is safe.
That's pretty much all the couple is willing to share. They have, however, promised to reveal how they've managed to make the decoration "levitate" at a later time. One hint is that the dummy is made of pool noodles, making it light enough to float high above the ground.
The haunting setup reprises the pivotal scene from the latest season—the same one that propelled Kate Bush's 1985 Running Up That Hill to the top of charts this year.
The optical illusion has even impressed the folks at Netflix, who have commented: "#001 fan for sure." And the Fallon Tonight TikTok account muses, "This is amazing!"
We'll need Dustin's smarts to figure out this one.
The pair has recreated other motifs from the hit Netflix series, too, which you can view here.