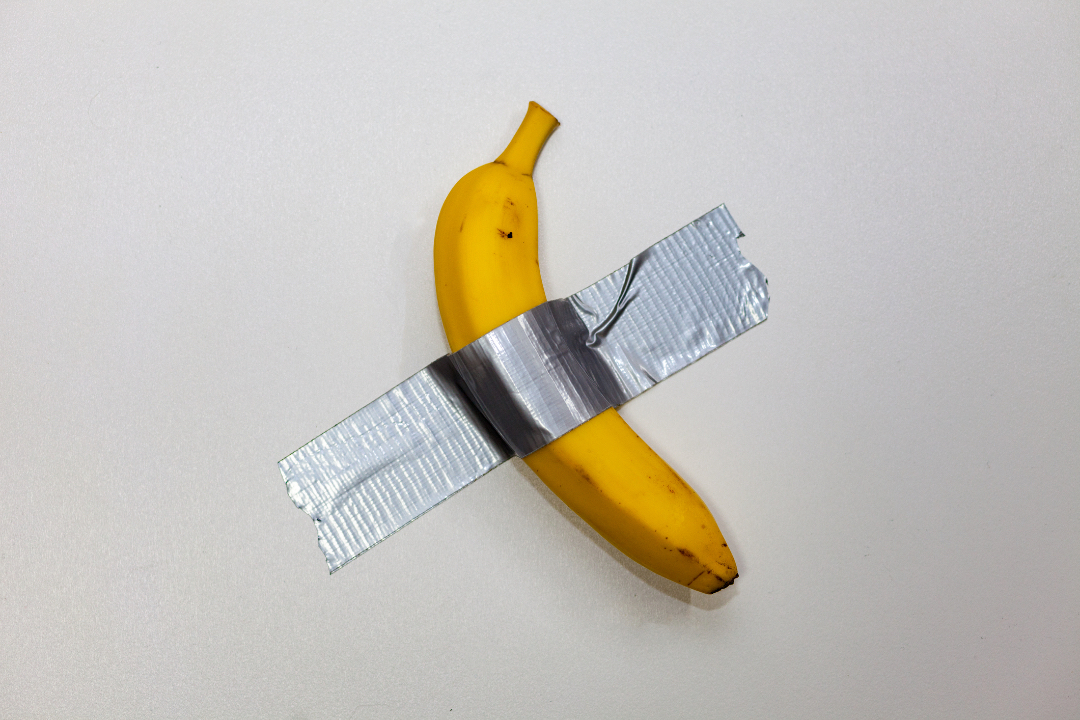 Remember when a single banana, held to a wall with duct tape, sold for US$120,000 at Art Basel Miami in 2019? 
Earlier this year, allegations surfaced that Maurizio Cattelan, the man behind the controversial work Comedian, had plagiarized artist Joe Morford's piece from 2000—which involved a banana and orange being adhered to a wall in a similar fashion. 
Cattelan didn't succeed in his motion for Morford's suit against him to be dismissed, with the presiding judge deciding the plaintiff had shown there was "substantial similarity" between the two pieces. 
Now, the artist is doubling down on his denial that he copied Morford's sculpture, releasing a new filing that claims he was unaware the other version had even existed. 
According to court documents, Cattelan posited he "independently created his work, Comedian, without knowledge of or reference to Plaintiff's work, Banana & Orange," and later sold three copies of the piece, including two sets of proof, for nearly US$400,000. 
The Art Insider also noted that the artist had never requested access to Morford's creation, and had put Comedian up for exhibition before the latter decide to register his own works for copyright. 
It remains to be seen if Morford will move forward with the case against Cattelan, but there's no doubt these controversial works of modern art will continue as a topic of hot debate for years to come. 
Maurizio Cattelan "Comedian" sold for $120,000 in 2019 pic.twitter.com/6AJJB9n0Hw

— moonoom ✧・゚* (@moonoom666) June 3, 2022
[via ARTnews and The Art Insider, cover image via Sergey Khramov | Dreamstime.com]