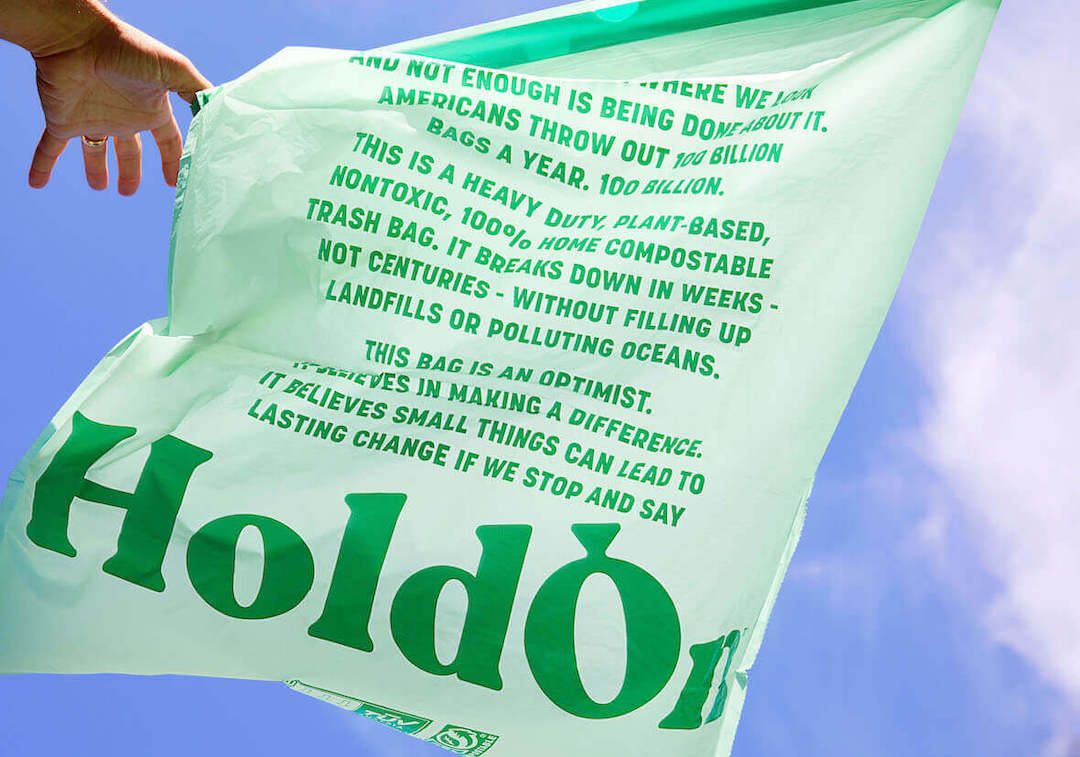 Trash bags are such a necessity in our day-to-day lives that when it comes to finding greener ways of living, they might be far down on our list of changes to make. However, since they are thicker than regular plastic grocery carriers, they are even harder to break down.
HoldOn Bags is looking to pave a green path for the daily routine of clearing the garbage with a 100% home-compostable receptacle, minimizing the load of trash bags clogging up landfills. According to the company, a sobering 100 billion refuse bags are disposed of each year just in America alone.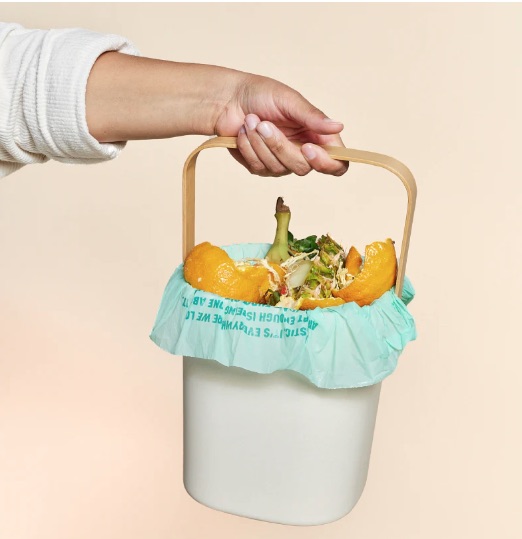 These heavy-duty bin bags can be broken down into weeks instead of years. Once brought to a landfill and exposed to the sun, they immediately start disintegrating.
Thanks to the fact that they are made with a biodegradable polymer PBAT, cornstarch, and polylactic acid that was ethically sourced, the bags will not emit any toxic fumes into the air once they degrade, nor will they leave behind any microplastics. The production process requires less energy and crude oil.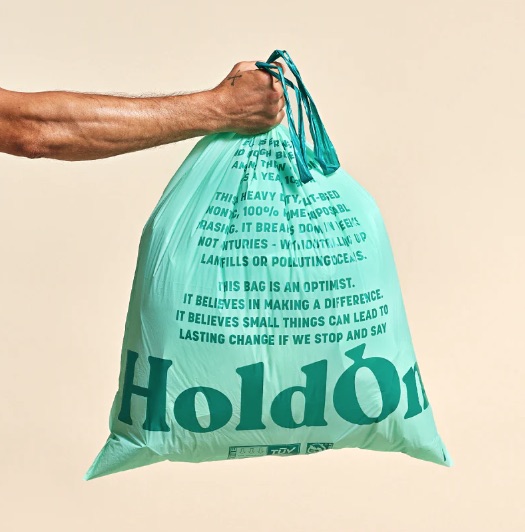 The bags themselves also depart from the usual black or dark gray and are decked in a bright and vibrant green. Printed on them are the company's branding, as well as messages borrowed from protests about saving the earth. UK advertising agency Derek&Eric conceptualized the design.
In a report from Dieline, HoldOn's Alex Stewart notes that the slow uptake of green alternatives stands in the persistent belief that alternatives will not work as well as the heavily-tried-and-tested originals. This version, however, is heavy-duty. Plus, it is less likely to hurt our Earth.
[via Dieline and The Reduce Report, cover image via HoldOn]